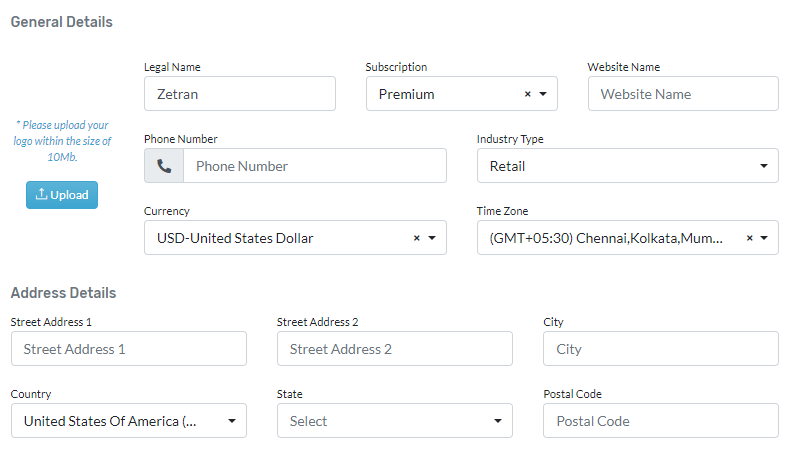 Legal Name – Legal name is the business name of the person or the entity who own the business
Portal Name – You can enter your business's professional website in this field.
Industry – You can choose your industry in which your business falls under from the dropdown box.
Subscription – You can edit your Subscription you choose during quick setup. Based on your needs choose the Subscription edition that best suits you. Below are plans that myBooks is offering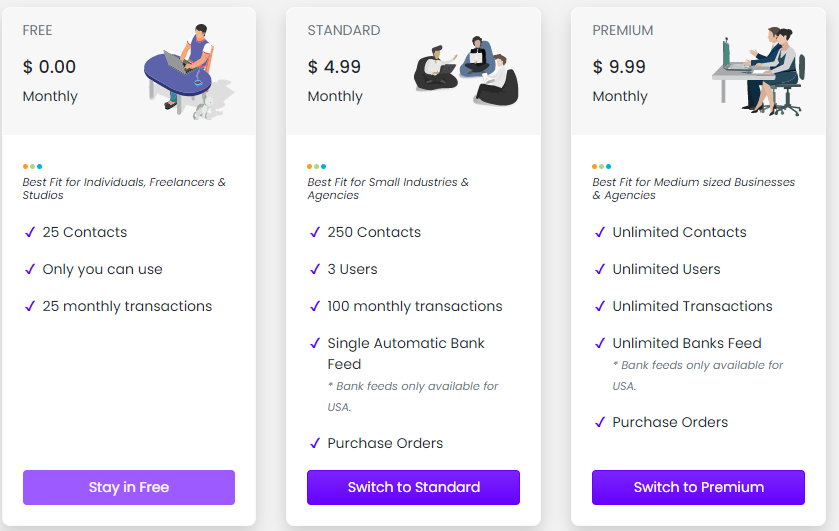 Currency – The currency you select when you sign up is displayed here. As mentioned in the quick set-up, it cannot be changed if transactions are recorded, but you can add more currency.
Time Zone: You can edit your Time Zone which was entered during quick setup.
Address Details – Provide a detailed postal address.
Ownership type – you can update the ownership type of your business whether it is a Sole Proprietorship, partnership, and corporation.
Accounting Type – Selecting a correct Accounting type is also key in defining your post-tax financial statements. In case you are unsure of which kind of accounting type (Accrual or Cash) to follow, we recommend getting advice from an accountant.
Fiscal Year: Choose your fiscal year best suited for your business from the list. The fiscal year you select should mirror your accounting year.
Date format:  Select your appropriate date format suitable for your business.
Tax ID: Add your Tax id here. This is specific to company's regulatory requirement.
Company ID: Company ID is the legal requirement for all companies and it is country specific.