Delivery is a document that accompanies a shipment of goods and provides a list of the products and quantity of the goods included in the delivery. In the Delivery report, you can check the status of delivered goods or remaining goods to be delivered, etc.,
In myBooks, goto Reports > Delivery Report,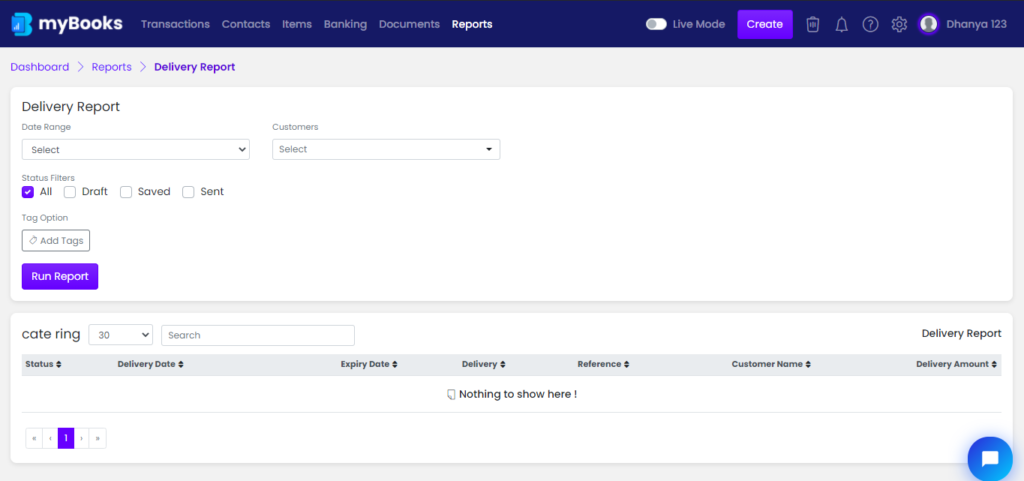 Here you have to select the Date Range. If you want to select a particular customer, choose the Customer from the drop-down. You can select the filter as you need. Click on Run Report.