The invoice sharing is made easy, as per the requirement of users. Now we allow to share the invoice via SMS and also Email. All you need to do is save the phone number of the customer and raise the SMS flag when creating a contact. Users can send the invoice from the create screen, Internal preview screen, and also a bulk option.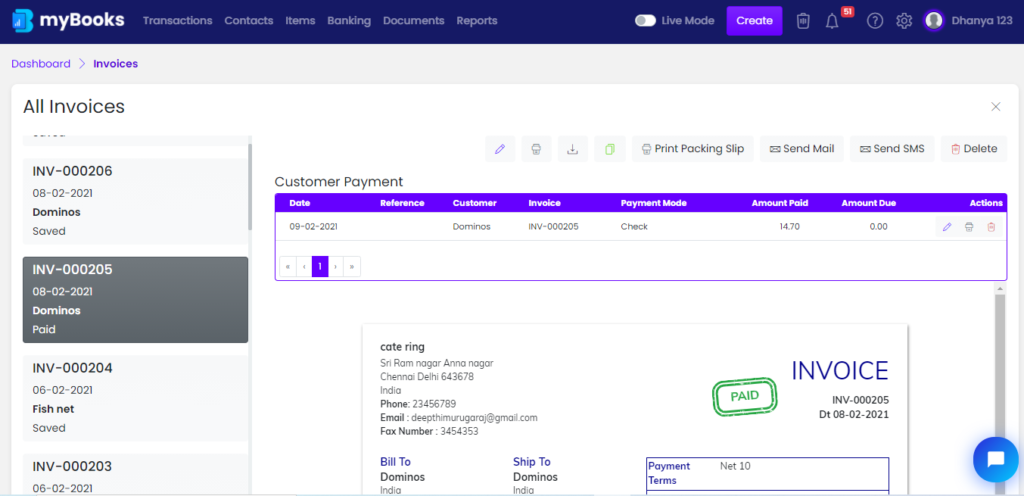 SMS integration with short URL
The Invoice can be shared via SMS to the customer, The SMS will be sent to the registered phone number with a short URL.