The above is the video to customize your invoice on myBooks. Here is the step by step explanation of the above mentioned topic.
To customize invoice in myBooks click on Settings> Business settings > Templates.
How to Customize PDF Templates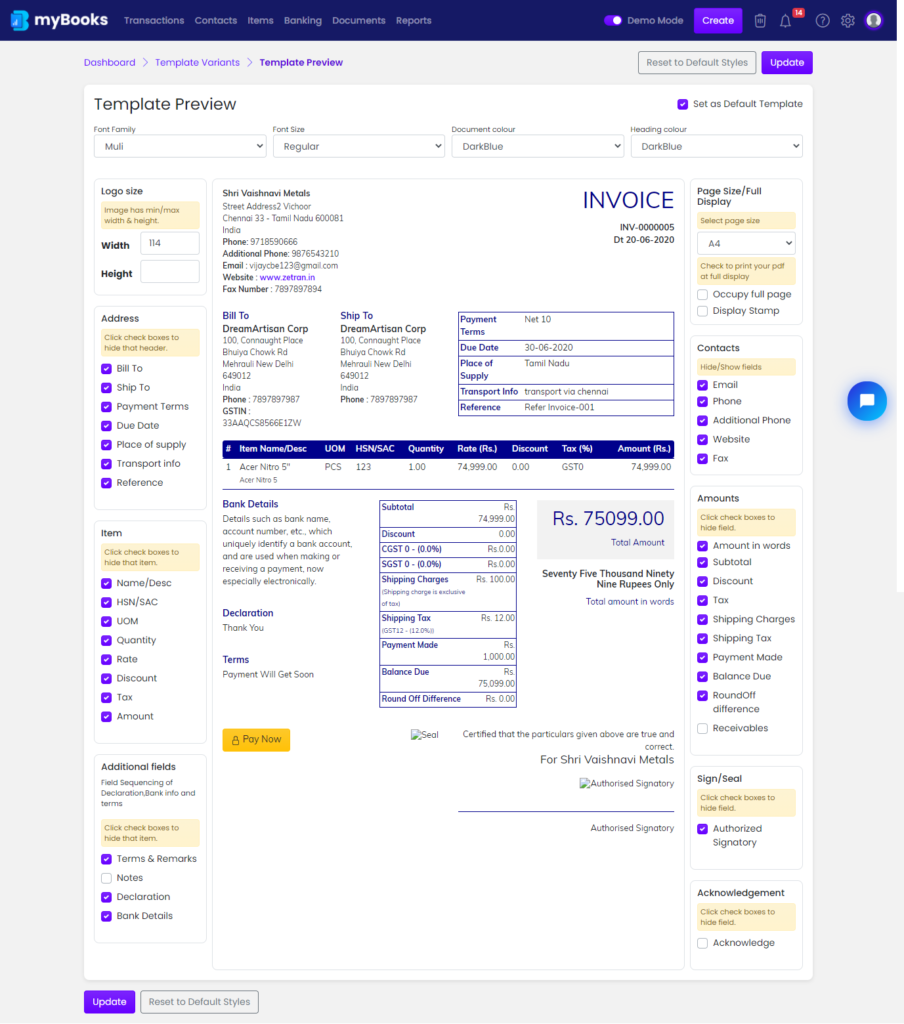 MyBooks will display 10 different types of variants
Click on any on the variant and then a popup window will open
Font family, font size, document color, and heading color can be changed here
Further customizations like removing specific headers, items, or other fields
You can click on save
Or click on set as default to save and set as the default template for the transactions.