Bank statement is a list of all transactions for a bank account over a set period, usually monthly. The statement includes deposits, charges, withdrawals, as well as the beginning and ending balance for the period.
In myBooks, if you are connected to ICICI bank, it pulls the transactions and displays them under the bank statement.
If you had uploaded a bank statement, then you can view it by a click on Reports > Bank Statement.
Here you have to select the data range and account that you want to check from the drop-down. Then click on Run Report.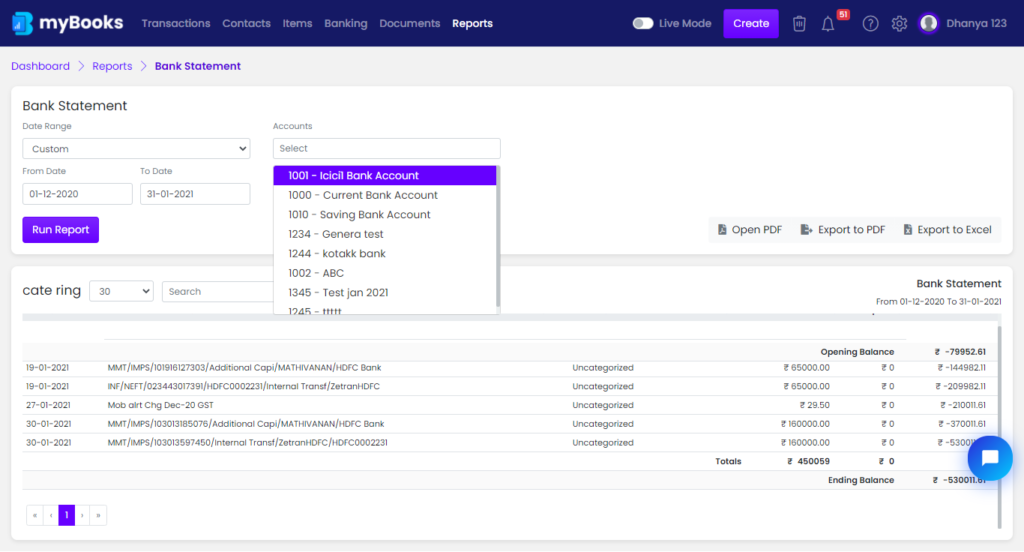 It shows the particular data for selected time period.